KiNQ = Tommy Tunne + Roger Young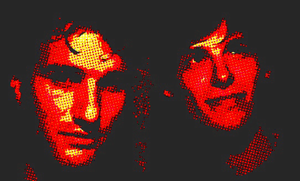 Now who or what is KiNQ?
KiNQ is not only an outstanding electronic dance music project, it is more a kind of concept. A concept which persecutes to bring different people together on a joint dancefloor, to present modern music, to share thoughts, ideas and moments, leaving an unforgettable experience to each and every attendee.
Whether they play only for a few close friends in their apartment or a dark basement, or for a few hundred people in some underground club, at secret illegal forest or tunnel parties or even at a self-organized inofficial campingsite rave at this year's Melt!Festival (DE), the DJs of KiNQ.com never spare no pain to realize extraordinary events of unique character.
The names behind KiNQ are Tommy Tunne and Roger Young, two of the most promising DJs from the western Netherlands who gathered to form their own style and sound. Besides playing well selected records from deep & oldschool house to minimal techno, adding a happy and funky twist, they also like to inspire their crowd with live house music performances including electrophilic instrumentalists.
A few years back in 2007, Tommy and Roger started podcasting some of their (live)sets and mixes on their homepage KiNQ.com. After almost winning the Bootleg DJ Contest in 2008, they got offered to host resident parties at Bootleg DJ Café in Rotterdam (NL) and in Club Ciccionina in their hometown Delft (NL), which they arrange up to this day.
Today, the catchy and cheerful KiNQ style reached a high profile and gathered a lot of friends, fans and followers around them, national as well as international. Never too tired to feed some hungry ears and restless feet with nice tunes, Tommy & Roger are going to play as long as you stay!
KiNQ.com. Stay Young, stay Tun(n)ed! B)
TEXT BY: DARIUS BÉRARD
More info:
partyflock.nl/artist/43826:KiNQ.html
djguide.nl/djinfo.p?djid=5385
Tommy Tunne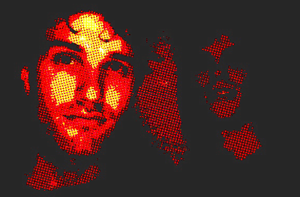 Although he had always been quite busy with music – following the charts, playing piano, composing – it wasn't untill his first year at university that he came in touch with DJ'ing. Ever since his first performance at a small student-party, the eager to feed party-friends with unexplored and new interesting tracks kept on growing. Playing at several little student-parties, the music-part of life became bigger and so did the wish to learn more about producing. He exchanged university for conservatory, meeting all kinds of musicians and other fellow producers. At the moment he's working on some new tracks, soon to be heard here at KiNQ.com 😉
Roger Young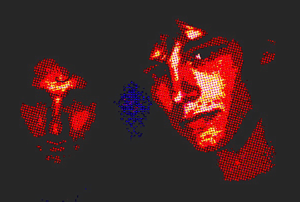 Born in 1985, he was just in time for the electronic dance music boom of the 90s. But it took until the beginning of the 21st century before he could get his own turntables. While being a real party enthousiast, you can always find him at the best underground parties in and around Amsterdam and Rotterdam. Enjoying the music, but also enjoying to see worlds best DJs at work. In 2008 he almost won the Bootleg DJ Contest, which resulted in our own resident party over there.
myspace.com/djrogeryoung
popunie.nl/?id=3035